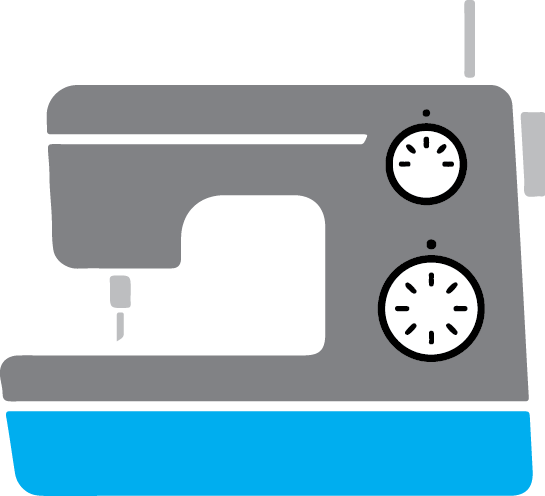 Embroidery
Located in Burlington County, New Jersey - we are an all-service garment embellishment company dedicated to customer satisfaction. We use industry leader Tajima, computer interfaced, commercial grade embroidery machines and up to date programing software. Our staff attends regular training updates to ensure that the highest quality production is available to our customers.
2KE Graphics offers custom embroidery, digitizing and subscribes to many of the embroidery designs offered by Dakota Collectibles and other valuable sources online.
Aside from our Awesome Designs, we've partnered and maintain accounts with quality garment and accessory companies to include Company Casuals, Pacific Headwear, Otto Cap, Propper, R-Hero Uniform Wear, The Game Sportswear, and other leaders in the garment industry. The garments are offered at discount prices, often with special price breaks on orders of two, six, and twelve dozen.
At 2KE Graphics, we are dedicated to the garment embellishment needs of our customers. As such, we will accept small (quantities of 6 piece) orders and will complete the work at a reasonable price. Many of our customers have enjoyed specialty, one of a kind embroidered gifts for birthdays, baby showers, weddings, special thanks, or retirement, just to name a few.
Embroidery FAQ
What is the normal turn-around time for my order?
After you approve your final artwork, we will complete your embroidery order within 6-10 business days and ship the following day. Rush service is available for an additional fee. Let's talk about when you need your garments in hand!

What is the cost of setup for Embroidery?
There are no set up fees for stock artwork. Although, customer supplied logos will need to be digitized and there is a digitizing fee.

What is the cost to design artwork for my order?
Sometimes nothing. 2KE Graphics provides firm prices when you do have a charge, which you will know up front.

Can I get a garment sample before production?
Yes, we can provide sample garments. We ask that you pay for the shipping costs to send it to you.